Thanks to those who've mailed us. We've been trying new ways to get in touch, and it's nice to know you're enjoying it.
Christine sent
Hiya I want going tell you about Speak easy friend. My speak easy friends are Lucy, Stephen and Lauren. They are good at asking question. Lauren say to me, where is the picture on the wall, of your wedding clothes. I told them it was a dad and mum in their wedding clothes. 
Love

Christine

xx
Jean said
Hello Jo
Thanks you for the e-mail, I find it very difficult for me to compose a
suitable reply but I like to receive the e-mail so as to keep in touch
with all the news at Speakeasy.
And Derek sent Lauren two postcards. How fancy is that?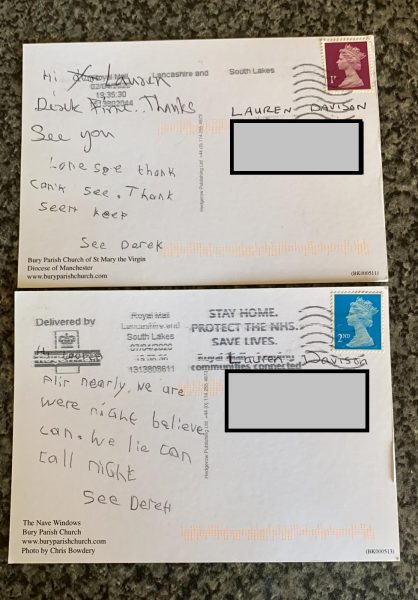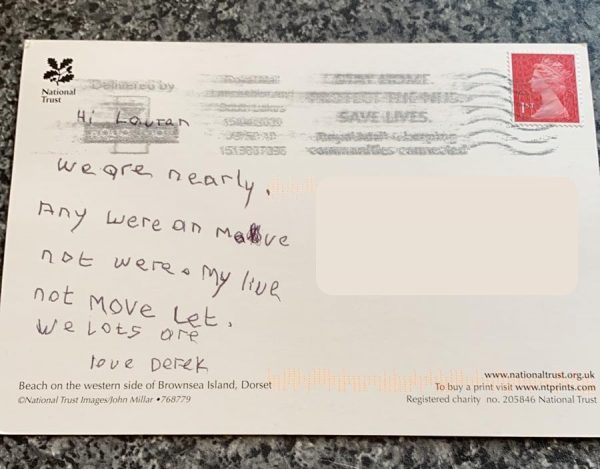 We are working hard to bring you useful news and things to do. This is new to everyone. Tell us how we can help.
Speakeasy